Golf teacher, fitness instructor, and author of the highly acclaimed books on golf, "Muni's Gift," and "Jitterbug's Gift," Bobby Steiner has a teaching style all his own. Whether writing about the game, or appearing in person, Bobby delivers with easy-to-follow lessons for every level of player.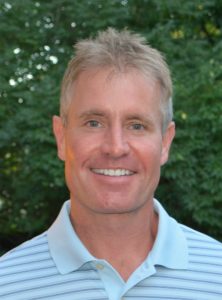 Bobby started teaching golf full time after taking and passing the Player Ability Test (PAT) for the PGA of America in March, 1999.  In 2000 he accepted the position of Head Teaching Professional at The Westin Mission Hills Resort in Rancho Mirage, CA. Bobby spent 10 winters at the Westin property, traveling to various golf destinations for the summer months. He has since taught individuals and groups through Golf Digest Schools, ESPN Golf Schools, the Troon Golf Institute, and privately all over the country.
Additionally, Bobby is the co-creator, along with David Curtis, of the Tempo Tuner Training Clinic through which thousands are trained every year at the Westin Mission Hills Resort in Rancho Mirage, CA.
Literary Career
Beginning in April, 2001, Bobby contributed a weekly instruction column to the Desert Sun, the Palm Springs daily paper. Soon after, his column was picked up by New Mexico, Iowa, Illinois, North Carolina, Oregon, Florida, and Virginia papers. Bobby published his book, MUNIE ~ The Jitterbug Collection in 2004.
A few words from Bobby…
Once in a while I think back on all the opportunities I've had as a result of teaching golf. It's been amazing since the very start, and things seemed happen quickly. It seemed like one moment I was living in North Carolina, working on my game, and reading all the instruction articles in the golf publications; the next moment I was living in California, working for Golf Digest Schools, and teaching alongside the instructors who wrote the articles.
As a side note, golf schools are a great environment for students to learn, but even better, I think, for a teacher to teach. I strongly suggest every eager instructor spend a year or two teaching in some quality golf school. I worked seasonally in various golf schools for 10 years – mostly Golf Digest and ESPN Golf Schools, and the Troon Golf Institute – and learned as much my final year as any of the nine before it. It's the best education a golf instructor can have.
As far as my teaching philosophy, it's easy to describe. I think of myself as more of a teammate than an instructor, so it's up to me to encourage, motivate, and see to it every day is a learning experience.  The student plays golf because it's fun. That being the case, the lesson should be something to look forward to, too.
GIVE THE GIFT OF JITTERBUG'S GIFT TO YOUR FRIENDS AND FELLOW GOLFERS: